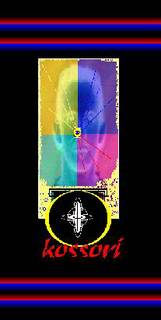 A while back I used to mess around with a program called AcidMusic. I still have it, even. AcidMusic is a music-mixing program you can make songs or remixes, using sounds and loops in the form of .wav files.
Once finished, you can convert them to MP3s and post them on their website, AcidPlanet, to share with others.
AcidPlanet usually had contests going where they supplied the loops and samples and you were to compete with others to make an original and entertaining mix. I entered into a few of these.
I originally got into this by playing around with MTV's Music Generator that was available on Playstation. From there I got the PC version. Then I found out about Acid.
You can check out all my old tracks
here
.
Probably one of my better attempts at mixing,
Androgeny
, was done for a Garbage remix contest. At the time I made it I was into Jermaine Dupri's So-So Def brand of hip-hop.