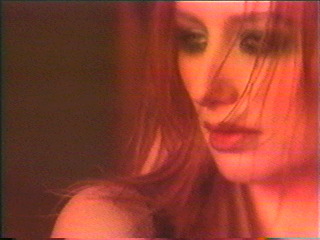 Armand's remix of
Professional Widow
was the first Tori Amos video that I remember seeing, itself being a mosaic of all of her videos up to that time. This was back when MTV had a video series, called "Amp", devoted to the then "thing", electronica. Amp was one of the main forces that got me into trip-hop, with musicians such as DJ Shadow, Morcheeba and Tricky being regularly played.
When I first saw the video for this song I was swept away by the abstract composition.
I would later see the video for Caught a Lite Sneeze (they played it one night as the last regular song before Amp came on). Caught a Lite Sneeze kept the same dreamy quality that was prevailant in Professional Widow and I was hooked.
Tori Amos is one of those few artists that sounds great in acoustic form and in electronic mixes. Much like Sarah McLachlan.
You can see the videos for both Professional Widow and Caught a Lite Sneeze over at Launch.com.
And the remix to Professional Widow was recently re-released on Tori's latest greatest hits album,
Tales of a Librarian
. Highly reccomended.