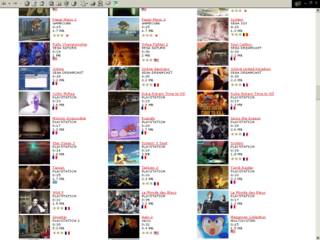 Look what I've found!
This site
has over 1500 video game commercials from America and abroad. And it's still being updated.
I actually found the link in a video game magazine and couldn't believe what they said. But there they are! And you can download them. The format varies, but all of them seem to play with Winamp, QuickTime, RealPlayer or Windows Media.
BTW- The pic above is a screenshot taken from the newer page. Note Halo 2 at the bottom.