I recently posted a
blog
about the new Hard Case Crime books. I hope it at least sparked a little interest in you folks to check them out.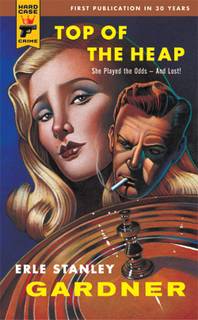 I just got the third book, Top of the Heap, by Erle Stanley Gardner, yesterday. Gardner was the creator of Perry Mason. I'm not too keen on this one's cover but I'm sure given the level of talent involved I won't be let down by the story.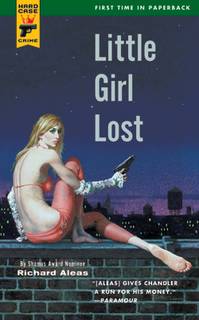 However, Little Girl Lost, by Richard Aleas, also comes out this month and has a very cool looking cover. So far, I've like the covers to this one and Fade to Blonde the best. I'll be keeping an eye out for this one.
And I just found out that Glen Orbik, who did covers for DC Comics' Pulp Heroes Annuals and American Century, has been chosen to do covers for Hard Case Crime. Orbik was my favorite cover artist during the Pulp Heroes event. He captured the pulp feel beeter than most everyone else. His work on American Century only proved that he was very at home with the style.
His first work will be for Branded Woman, by Wade Miller. It's scheduled to come out sometime early next year. Here's the cover: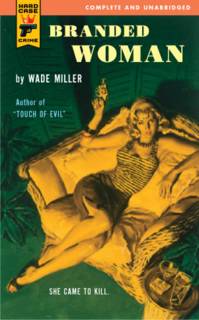 Nice, huh?
Hard Case Crime
.