Well... This may not be so much "new". But definitely "weird". I've mentioned I have a multitude of tastes and have posted here on my fondness for Space Age Pop music, my love of pulp fiction and film noir, urban crime comics, indie comics and Hong Kong Wuxia films.
Now I subject you to my weakness for b-movies, schlock cinema and cult films.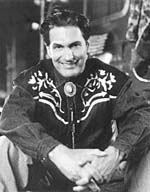 One of the best commentators on B-Movies was Joe Bob Briggs who had two regular series, Joe Bob's Drive-In Theater on The Movie Channel and MonsterVision on TNT.
Here's his
archived reviews
for many b-movies.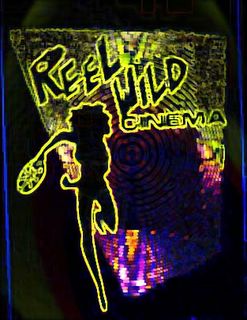 Another supporter of b-movies was Sandra Bernhard, who did a show on USA, called
Reel Wild Cinema
. It showed movies or clips that were usually edited to so they could fit two or more into an hour.
You can now get all 22 episodes of the short-lived (2 seasons) series
here
. They're on VCD but it appears that they'll be offering them on DVD, also, as they have the first eight episodes already converted.
Both Reel Wild Cinema and Joe Bob's shows also had frequent interviews with directors or actors from the films they played.
They were a real treat for viewers.
The first websites I ever found that focused on B-Movies were
The Astounding B Monster
,
Brains on Film
and
Mondo Digital
. All three are worth checking out. There was another site, called "Amazing world of Cult Movies" but I can't seem to find it now.
Also reccomended are MGM's Midnite Movies sets. Especially the two "Cult Classics" packages. I had them but needed to sell them during a drought of income this last fall.
It must be noted that out of all the video stores I've been to, Best Buy has had the greater selection of mega DVDs (the ones with lots of movies on like four or five discs).
That's also where I discovered
Something Weird Video
. They have a Sampler DVD, which I purchased after recognizing a few selections that I had seen on Reel Wild Cinema.
And how can one forget to list
Troma Studios
, creators of such classics as "Toxic Avenger" and "Class of Nuke'Em High"?
While you take the tame to digest all of this stuff, check out this
page of links
, created by
Badmovies.org.
And remember that even if it's bad, as long as it's weird, it's
all good
...