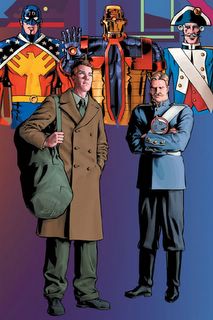 DC has the first issues of
Top Ten
,
Tomorrow Stories
and
Tom Strong
all available for download on their website to promote Moore's newest book,
Top Ten: The Forty-Niners
.
I haven't really read any of these as I've missed out on pretty much all the America's Best Comics line. Something I'm correcting now as I read
Promethea Vol. 1
.
I think I'll definitely check them out, though!
Go
here
for more info and to download the comics.