Hard Case Crime
has released info on the next three books after Stephen King's COLORADO KID.
THE GIRL WITH THE LONG GREEN HEART is written by Lawrence Block (GRIFTER'S GAME) and has a remarkable cover painting by Robert McGinnis. McGinnis is one of the best pulp novel cover painters and previously did the cover to Hard Case's LITTLE GIRL LOST.
If you missed the link to an exhaustive gallery of McGinnis' work,
here it is again
. Truly inspiring.
This book has me pretty excited. I'd previously read some Block stuff in a compilation, called MAMMOTH BOOK OF PULP FICTION and I really enjoyed GRIFTER'S GAME. McGinnis doing the cover is like icing on the cake. (Ships November 2005)
Preview THE GIRL WITH THE LONG GREEN HEART here.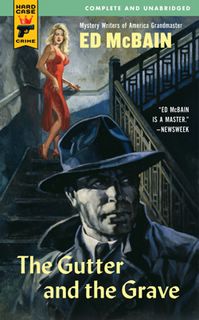 THE GUTTER AND THE GRAVE, by Ed McBain, looks to be an interesting ride, as well. I'm familiar with McBain's name but I've never read any of his work. The cover is by Richard B. Farrell (THE CONFESSION, HOME IS THE SAILOR). (Ships December 2005)
Preview THE GUTTER AND THE GRAVE here.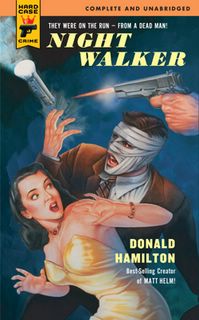 NIGHT WALKER, written by Donald Hamilton, has all the makings of a very nice suspense novel. This one's cover is by Tim Gabor, a newcomer to Hard Case Crime. (Ships January 2006)
Preview NIGHT WALKER here.