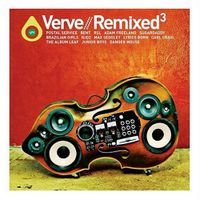 This last payday I decided to start filling my cd collection up again.
Going to Hastings I picked up
Verve Remixed Volume 3
and
Motown Remixed
. I have the first two volumes of Verve Remixed and I really like them. I remember when the first one came out... I had a job working overnight at a hotel and I played it and DJ Shadow while I was there. Truly a fond memory.
Motown Remixed is a little more r&b than chillout, but the new mixes on the album were actually pretty good. Much better than that
James Brown Remixes
cd I got a while back.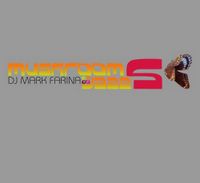 In the virtual world, I went to E-Music and downloaded Mark Farina's
Mushroom Jazz Volume 5
and a couple of live Bjork albums.
I still have some downloads left for the month but I'm holding out until I have an impulse.
I've been checking out some other mp3 selling places, but they all charge around a dollar or two per song. A little steep, I think. I kinda like E-Music's 90 songs for $20. Which comes to less than a quarter per song... Is there anything else that's close to this?
Update: I just finished choosing my other two albums from E-Music. I picked up Rip Rowan's
Rhythm/Pleasure
and the Thievery Corporation's
Cosmic Game
. Both are really good if you're into trip-hop/downtempo or acid jazz. And there's a lot of guest stars on Cosmic Game.
So to sum it up, here's what's currently playing in my world:
Air - Moon Safari
Bjork - All is Full of Love (Single)
DJ Shadow - Endtroducing...
Mark Farina - Mushroom Jazz Volume 2
Mark Farina - Mushroom Jazz Volume 5 (NEW)
Rip Rowan - Rhythm/Pleasure (NEW)
Thievery Corporation - Cosmic Game (NEW)
Thievery Corporation - The Mirror Conspiracy
Various Artists - Verve Remixed Volume 1
Various Artists - Verve Remixed Volume 2
Various Artists - Verve Remixed Volume 3 (NEW)