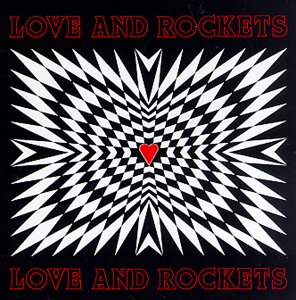 Here's a band that surfaced out of the underground long enough in the late '80s/early '90s to gain enough fans to carry them through until Ash went off on a solo career.
Taking their name from a wonderful independent comic created by Los Bros Hernandez, Love and Rockets grew out of an older group named Bauhaus.
Bauhaus was a bit more darker and gothic, doing tracks like Bela Lugosi's Dead.
Love and Rockets scratched the pop surface with
So Alive
. Then went back under.
Nevertheless, with both them and the Cure gaining exposure on MTV at the same time, I slowly started to find a liking for post-modern rock.